Clothing
Fashion
fashion brand
street style
Trendy Style
Ways to Make Your Jeans Look Stylish
A pair of jeans can work miracles in fashion like no other. However, jeans alone cannot do the job of bringing out your best looks. You have to pair them up with the right accessories to make your look more stylish. The best thing that you have to your advantage with jeans is their versatility. So, you wouldn't have to scratch your heads to find out the right ensemble to go with your jeans. Let us take a look at some of the best ideas that would make your jeans look more stylish.
High-Waist Jeans
Everyone loves high-waist jeans for the perfect shape and style that they bring to the table. You can bring a graphic top into the equation, preferably in white color, for the ideal look to carry everywhere. Add up a classic trench coat and you have just the right look to speak of your style. For the footwear, you can complement this look with a pair of low top sneakers.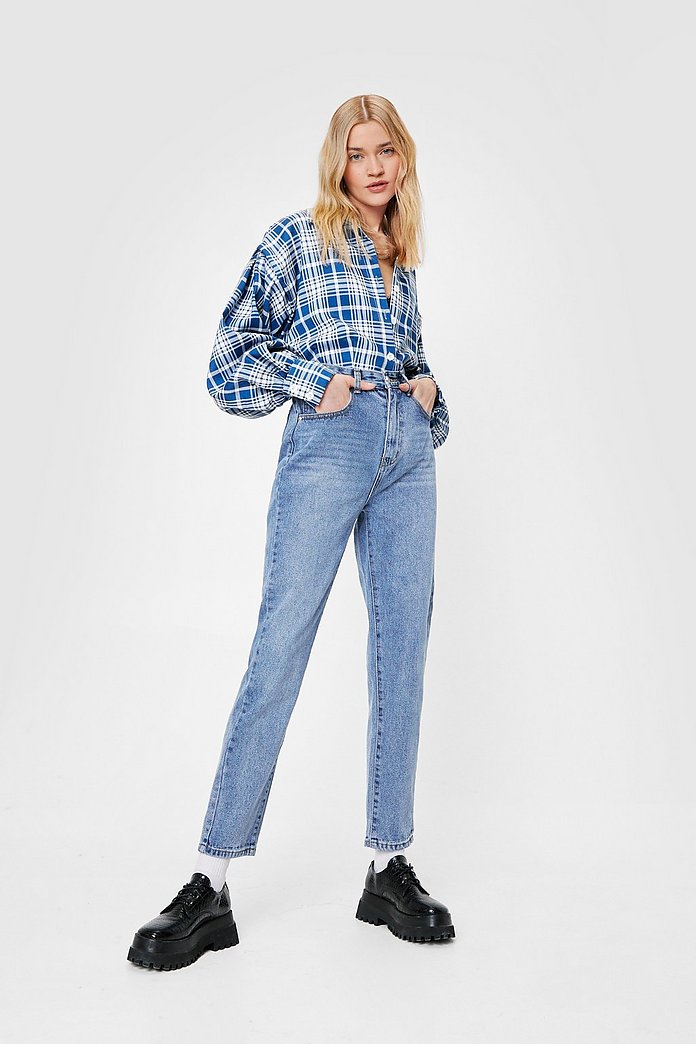 Wide-Leg Jeans
The trend of wide-leg jeans definitely caught up some momentum this year. The wider leg design lends out relaxed vibes and you don't have to invest ample efforts for styling up your look in wide-leg jeans. The look can work perfectly well when you have a structured top that balances out the wider leg design. You can also put in a relaxed jacket not just as an accessory but as a significant mark of chic vibes.
Distressed Jeans
While many people think of distressed jeans as just another piece of faux fashion, they have the potential for staying in fashion trends for a long time. As a matter of fact, the comfort factor with a pair of distressed jeans is the foremost plus point you can find in them. Now, you just have to balance the modern with classic by bringing a simple printed top or a white shirt into the equation. So, you would have both style and comfort to your advantage without any signs of exaggeration.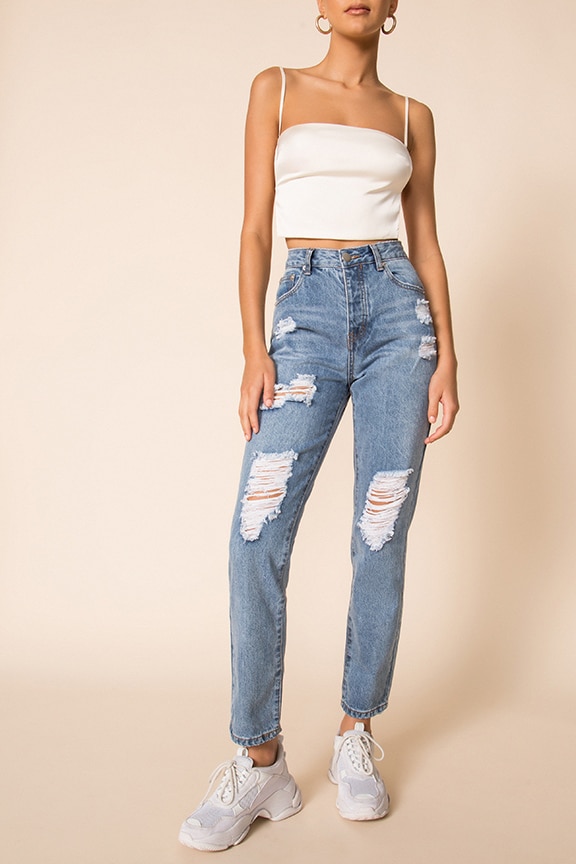 Straight-Legged Jeans
You would never find any flaws in style when donning straight-legged jeans and they are the best timeless classics you can try on. A button-up blouse with straight-legged jeans helps in bringing the desired casual and effortless look. Make sure that you have the blouse knotted at the waist for a sensual appearance. You can also try to bring a more polished look by setting in a leather jacket or a sweater.
Skinny Jeans
Many ladies often have doubts about trying on skinny jeans. However, the right proportion is all it takes to style up your looks with skinny jeans. You have to pair them up with the right top and a looser-style top can be the best alternative. On the other hand, you can choose a blazer as an alternative.
The wide assortment of varieties in jeans can help you find the best ideas for stylish looks. Keep exploring and try on the best ideas right now!