The Complete Guide to Picking The Best Wedding Dress
A wedding should be a very special moment for every woman. We definitely want to look beautiful and stunning in the best and most flattering dress on this important day. Hence, the wedding dress is one of the most important things that must require special attention before the wedding is held. The right choice of wedding dress will complete your dazzling look on your special day.
But it should be noted, that choosing the right wedding dress is not only consider the brand, designer, or the price of the dress itself. There are several important points that you must pay attention to. In order to avoid mistakes in picking a wedding dress, you should first read the following guidelines!
Match Your Wedding Dress By Location And Theme
The location, concept, and theme of the wedding are important in your dream wedding. That's why you must have thought about it long before the day. You have to arrange and assemble the concept that you will use on that happy day.
Choose a wedding dress that is comfortable to wear at the location of your wedding. If you're holding an outdoor wedding, whether it's in a park or near the beach, choose a wedding dress and shoes that will be easy and comfortable to wear. Choose lightweight materials and long dresses to make it easier for you to walk and move.
Choose A Wedding Dress According To Your Body Shape
We often force ourselves to buy a dress that doesn't really fit our body shape just because it's trending or looks good on the model wearing it. In fact, dresses that do not fit our body shape, make our appearance unsightly. So you should choose a dress that really fits your curves. Besides being comfortable to wear, you will also look fabulous in your natural curves.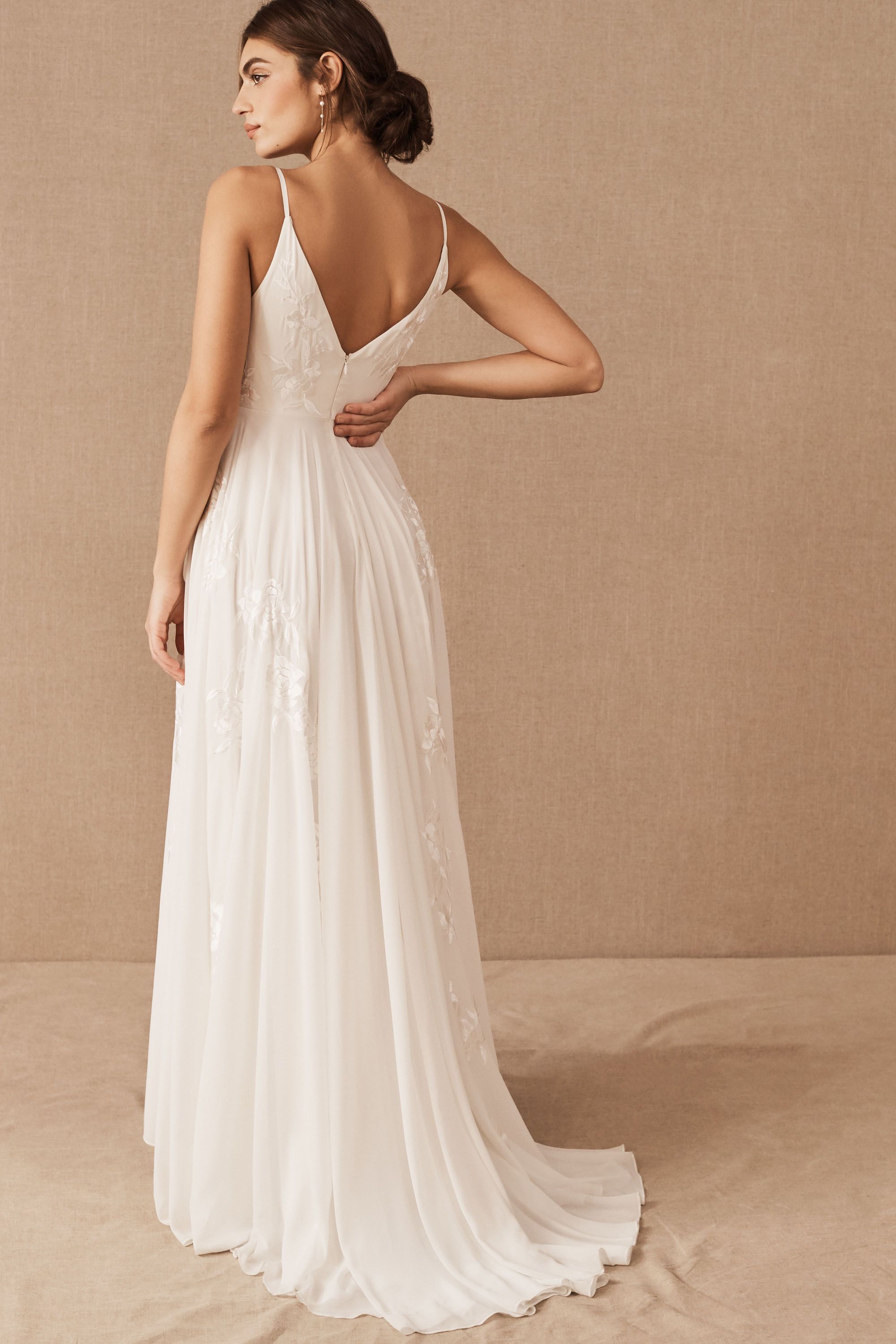 There are many types of wedding dresses that you can opt for. An A-line wedding dress will be suitable for those of you who are plus-size or petite. An A-line cut at the bottom of the dress will make your body look slimmer and taller. Meanwhile, to disguise a curvaceous body, you can choose a dress with a thin or loose material such as chiffon.
A Ball Gown will be a great choice for those of you who have a pear-shaped body as the skirt details can cover your hips and thighs. Mermaid Dress is suitable for the hourglass body shape. This type of dress will flaunt your natural curves so that your appearance becomes more flattering.
Choose A Comfortable Material
You will wear your wedding dress all day long during the event. Make sure your wedding dress is comfortable and your dream wedding will come true. If you have sensitive skin, stay away from certain materials such as lace with fur accents or other materials that can cause an allergic reaction in your body. You can also work around this by adding a smooth lining to your dress. Choose a material that easily absorbs sweat and is comfortable to wear both day and night.
Determining The Color Of The Wedding Dress
White wedding dresses are classic and beautiful. But wedding dresses don't always have to be white. You are allowed to use any other color you like. However, of course, you should consider the color of the dress based on the theme of the wedding that will be carried. But apart from that, your skin color must also be considered in terms of determining the color of your wedding dress.
For those of you who have skin that tends to be bright, it is usually suitable to use any color of clothing. For those of you who have dark skin, if you choose the right color, you will look exotic and sweet. To highlight your dark skin tone, choosing a dress with a light color will make you look stunning.
The process of picking a wedding dress is not easy. You're sure to come across lots of beautiful dresses that you'll want to grab all of them. Most importantly, convince yourself of the dress you choose. And make sure you don't miss the guides above. Happy hunting, brides-to-be!