Clothing
Dresses
Fashion
5 Trendy Summer Look You Can Start Wearing
As the summer season has arrived, it is your time to have the best look to enjoy the summer with a maximum level of comfort. Speaking about best summer dresses or outfit, they all have easy to do it characteristic. You need a dress that you can put on in just a few seconds, and you will have a pretty look. If you are feeling confused about which dress to buy this summer, then sit relaxed and go through the list of top 5 stylish and trendy summer dress that you can wear this summer.
Jeans and white t-shirts
For an active day, you should keep your outfit simple yet trendy, and you can get that trendy look just by wearing a white t-shirt and blue jean. For a more stylish look, go for a wide neck-cut line t-shirt. Taking your style level little above, combine the outfit with a colourful scarf. That's it; you are ready to move with style.
Ganni dress
In fact, no summer dress collection will be treated as complete if you don't have the Ganni dress. Such a gingham dress can be combined with a simple or colour-full t-shirt to attain the extra coverage. Don't forget to add a pair of white shoes with a floral print to complete your cool summer outfit.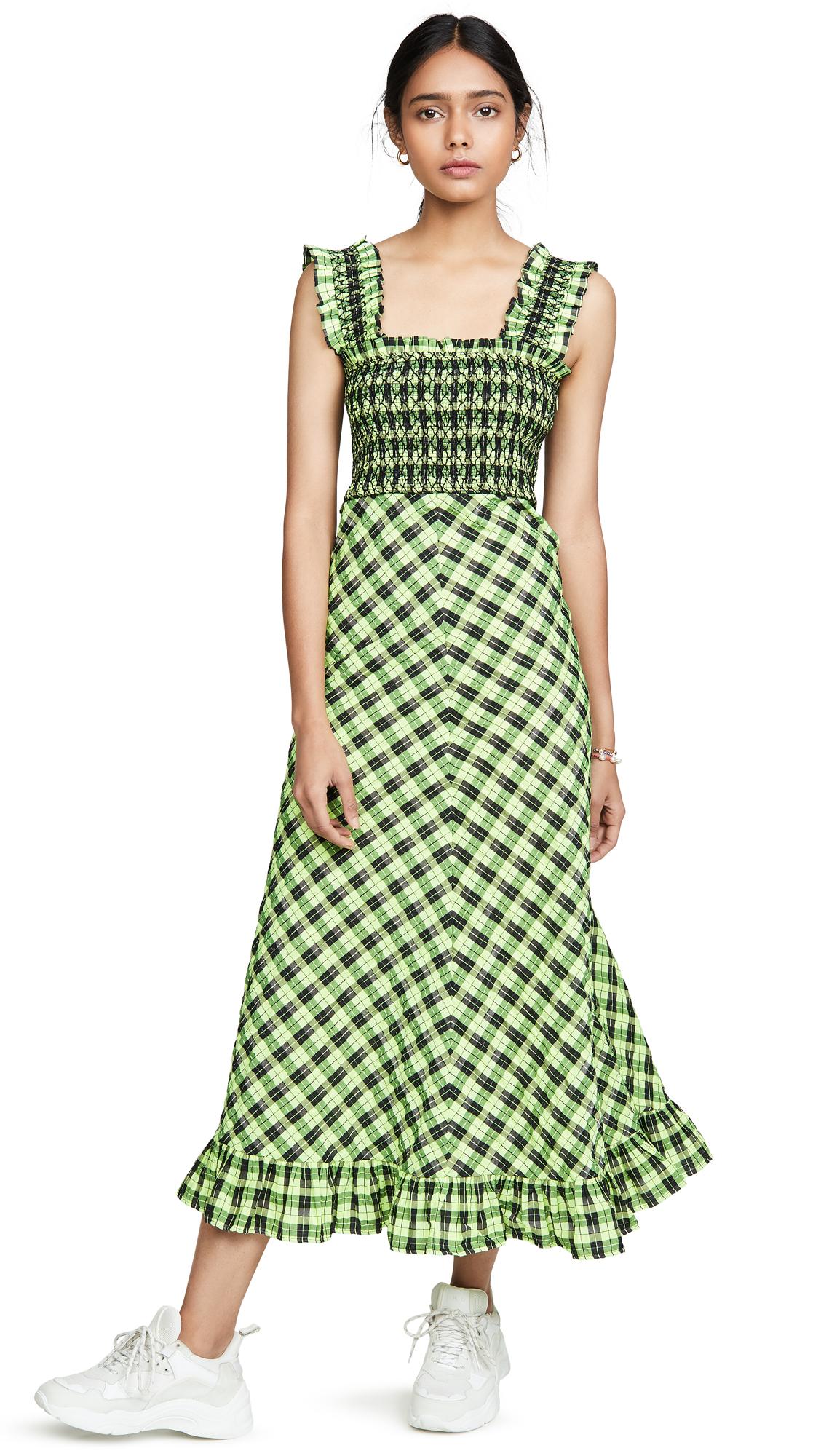 Go for Cecilie Bahnsen maxi dress
Not just in winter or spring, you can make yourself feel romantic, by wearing this romantic yet modern style Cecilie Bahnsen dress. This pretty and sculpted summer maxi dress will look just awesome when you combine it with funky boots and a pair of chunky sandals. Check this out now and give yourself a refreshing look.
Bahia cotton mini white summer dress
To get this dress, you don't have to worry about your budget. This summer dress comes with a unique design that looks better from all the other dresses. The solid white colour design keeps it looking classic. The dress is designed based on the shirt dress style and has gathered waist along with plunging neckline. As it is made of 100 per cent pure cotton material, it keeps your body cool throughout the day. To make yourself appear a little stylish with this, wear it with your favourite earrings and strappy sandals.
Flounce trimmed dress
Made of 100 per cent cotton, this dress can be a perfect option for you this summer. With calf-length, this A-line designed dress has the airy wave design. The flounced trimmed V-neck design looks really attractive it continued over the dress's shoulder straps. At the back, it is covered with elasticated. It may look quite simple, but a perfect dress for all most every occasion.