Say Yes To These Fancy Prom Dresses Online
Prom nights are fun and entertaining. You meet new people, confess things you've never thought you would, resolve feuds with nemeses, dance to tunes you never knew existed and sometimes also manage to be the Prom Queen. You don't get that day very often and that's why it is important that you make the best of it. The way you look will be talk of the high school for a very long time. So, you have to pay attention to your clothes. Here's what you can wear to your Prom.
Pastel colors are going to make you look fab if you know how to be confident while wearing them. Irrespective of the timing, day or night, these are going to add glamour to your appearance. In this case, an asymmetrical cut is trendy and the neck with cool netted embroidery is spectacular. This is taking the ordinary to the extraordinary.
If plain black is not your choice, then you can go for good combinations. This dress comes with a black exterior backed by a cream-coloured background. Nice, black flowers are all over and the bouncy gown will make you look like a modern princess!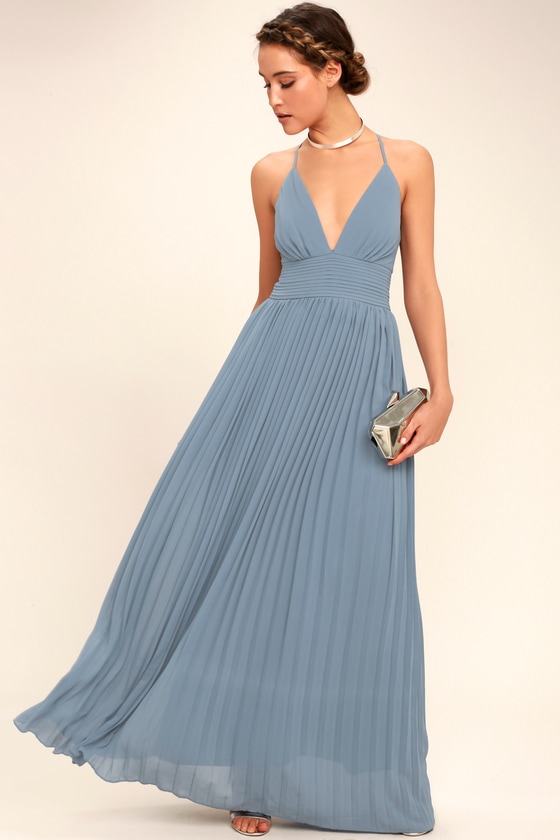 For all the zero-sized figures out there, this dress with a deep neck, impressive waist fitting and sensual side cut is the best fit. You can be the sexy diva that you always wished to be. The sky blue color will bring out your natural skin tone and make you appear more real, attractive and beautiful.
White is the color for the ones who like to dazzle. Double that effect with a star-studded prom gown. This one hugs your body in all the right places, accentuates your curves and brings out the original spark in you. The mermaid fit will make you look slimmer and special. Dropping the sleeves is a good idea as that will add the carefree touch to the clothing.
Lastly, if you are a Disney fan, you should definitely go for the blue merchandise here. This dress comes with multiple ruffles that engulf the lower part of the gown. The torso holds your body tightly and makes your bust stand out. The off-shoulder design will highlight your collarbones and the vibrant flare of the gown will definitely make you feel like a princess.