Trendy Style
What is Best Home-Stay Style during COVID-19 Crisis?
The world is mired up in one of the toughest times in recent history with the global COVID-19 outbreak. As a safety measure, to avoid further transmission of the disease, social distancing is the need of the hour. Therefore, you might have to work from home for the next few months until the COVID-19 threat subsides. Staying at home clearly sounds like you don't have to worry about what you wear at "work." However, there are certain important things that can take your style game to the next level while you stay at home during the COVID-19 crisis.
Comfortable Sweatpants
One of the first things that you should add to your wardrobe for your home-stay fashion during the COVID-19 crisis is a pair of sweatpants. Just make sure that they are stylish too. Sitting down to work on your couch with a comfortable pair of sweatpants is the right thing you need to get convenience. It is very important to choose sweatpants that you wouldn't be embarrassed about.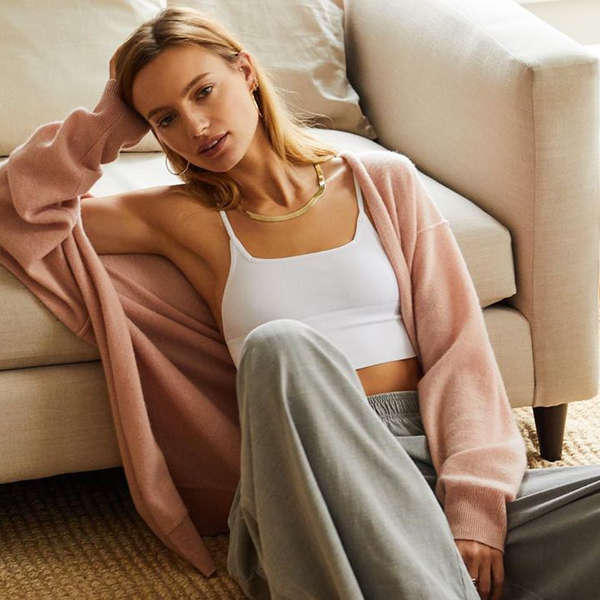 A Polished Blouse
A last-minute video call with the client or your manager can be a very tricky situation in work from home settings. Such types of situations can create panic, and you can end up making some bad wardrobe decisions. So, the best solution, in this case, is to go with a polished blouse. Keep a polished blouse ready at all times and whenever the time comes, just put it on and be comfortable in your communication. No one will know what you're wearing on the bottom, as long as it's something you are comfortable with.
Comfy leggings
Get a pair of comfortable leggings to help you stay comfortable while you address your professional responsibilities. However, it is very important to ensure that the leggings are capable of adequate stretch. In addition, it is also highly crucial to have leggings that can help you move around without any difficulties. Above everything else, the leggings have to be stylish.
Graphic Tees
A simple T-shirt might seem like the perfect wardrobe pick for your home-stay style during the COVID-19 crisis. However, there is no harm in adding a little bit of innovation in T-shirts. Go for a graphic T-shirt that not only speaks of your style preferences but also makes a formidable statement. The best thing about graphic tees is that they can work well with jeans, sweatpants or even shorts.
Statement Slide Sandals
Statement slides are the ideal footwear option that you should try to improve your home-stay style. Therefore, buy a pair that is a little bit quirky than usual, and you can feel comfortable in them. Most important of all, your feet have to feel pampered, and the statement slides are the best thing to achieve that.
So, you can definitely be at your stylish best, even when you are staying at home. The choice for your safety and style is completely up to you. Make the most of it!