Clothing
Fashion
Trendy Style
Refreshing Stay Home Style, You Can Try
Well, nothing bad in sitting at home and doing work from home during this lock-down time to prevent the spread of the coronavirus. But it is also true that people who are doing work from home are now not enjoying spending their time in pajamas. On the other hand, using a blazer for online meetings is now feeling stale. The work from home looks should need to be cozy and comfortable.  So, here are a few outfit ideas that you can try to look and feel great.
A shirtdress
For every woman who is doing WFH and looking for an easy to wear a dress to bring a little bit of refreshment can try out the shirtdress. As you are not leaving your house, you don't have to iron it. On the other hand, you can even keep wearing it while attaining your office meeting. So, go on and check your wardrobe for a shirtdress.
Home Stay Comfy and stylish dress 
Well, not just when going out, you can even keep yourself stylish while staying at home. So, for a stylish yet comfortable look, you can now go for the home-style midi dress in T-shirt style. Wearing stylish dress will give you a cool look. Try it out now to get a perfect casual look.
Go for a layered shirt look
When you are at home, no one can watch you, and this is the time when you are free to try out different experimental dressing styles. So, go on and try out layering and use the bright colored shirt under a graphic tee. Now, to finish your look, combine a pair of joggers. That's it; now you have a stunning look.
Sweater and jeans
It is true that not everyone can feel comfortable in jeans. However, if this is not a serious issue for you, then make a note of Gigi Hadid. You can style your go-to-pair with a stylish and colorful sweater. To have a little funky look, wear a neckless. Well, no one is going to watch you, but there is nothing wrong with this.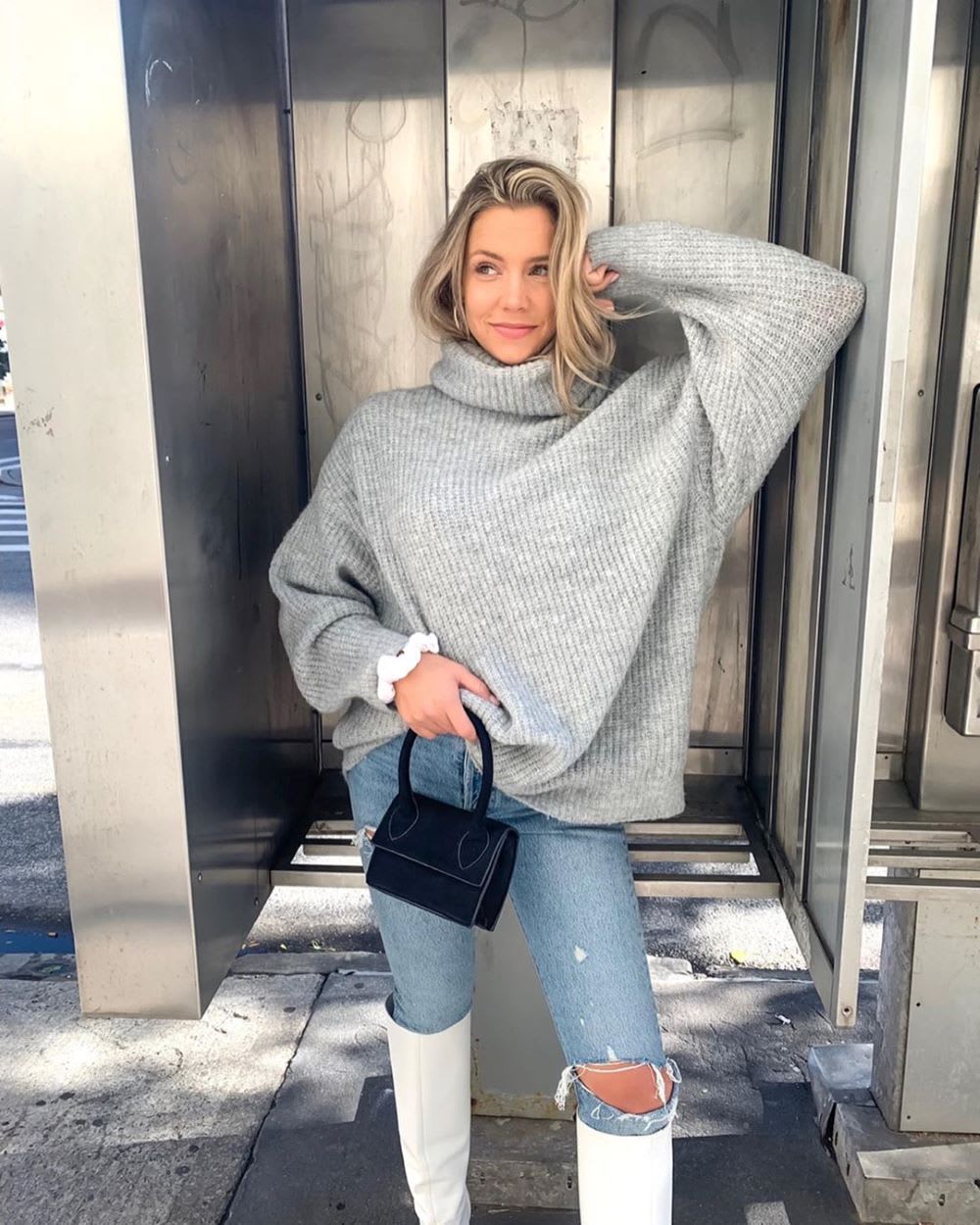 The cardigan and midi skirt look
When talking about an evergreen look, you can't forget the cardigan. This dress is here to stay for years. Not just for your office, this is a great option for your home style also. To add up little style, go for an oversized option and combine it with a casual tee and satin midi skirt. You don't have to change the style of your online office meeting. You will look stylish and feel comfortable with this style. Check your wardrobe as you might have a pair there.