Fashion
street style
Trendy Style
Amazing Outfits to Wear to This Holiday Season
Annual Christmas gatherings with family and friends may be safely resumed in most regions after a year and a half of unique festivities. While the news may appear positive, with so many Christmas events to attend, putting together many holiday costumes may soon become exhausting.
So, where do you go to get fashion ideas?
We have got you covered if you are itching to get dressed up in something a bit more festive. Experts in the fashion business recommend Christmas outfits ahead of time, addressing this dilemma before it occurs.
Fancy Feel with Faux Fur
You might associate Christmas with faux fur when it comes to clothing. Layer a knee-length jacket with faux fur trim with a fitting turtleneck extended sleeve shirt, leather mini dress or shorts, sheer tights, and knee-high stiletto boots for a luxurious look and feel. Metallic accessories, such as a purse or a headband, will add a touch of glitter to your outfit.
With Something Red, You Can't Go Wrong.
Although red is a classic holiday colour, there are various trendy ways to wear it. A red monochromatic knit top and pencil skirt, or a mid-length red dress with fascinating textures or detailed designs, may make all the difference.
This holiday season, a furious red sequin suit, a traditional wine-red velvet bodycon dress, and a casual red plaid shirt dress with or without a belt are all trendy.
 Comfy Look with Wide-Leg Trousers
Pants with a wide leg create an optical illusion. To the naked eye, they seem formal. They are a significantly more comfortable option for the wearer than skinny jeans. Not to mention that they're roomier around the waist, which is an excellent bonus for foodies.
You may even match it with a romantic sleeve top and statement earrings in your favorite jewel tones for the season. Moreover, it's not just for significant occasions; you can even wear these trousers on dinner plans.
Give a stunning look in Sequins.
Sequins are the epitome of festiveness. Consider a matte sequin suit with a 1970s platform sandal instead of a party gown for a whimsical and lovely look. To take your look to the next level, try it in a neutral color like brown or camel.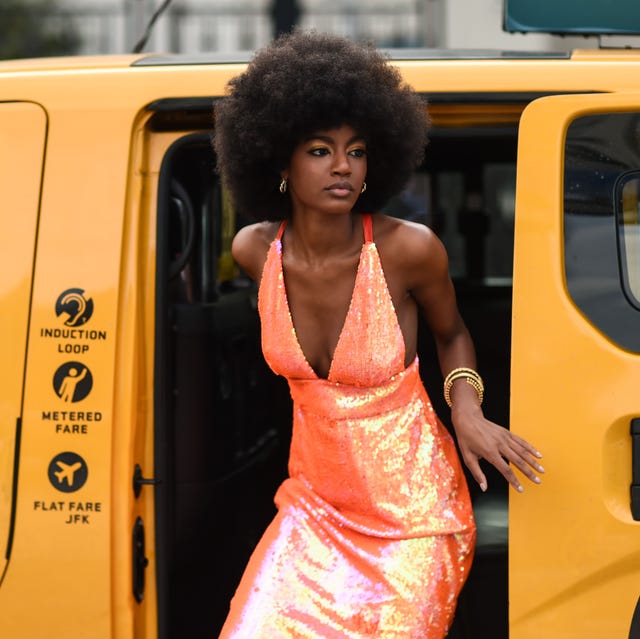 Try something with Leather.
While sequins and pearls are still fashionable, shoppers are flocking to all things faux Leather for a blast of texture this Christmas season.
Leather trousers come in various styles, including imitation leather, patent leather, and others, and can be worn from day to night, making them an ideal holiday wardrobe staple. A pair of Commando Patent Leather leggings, for example, may be worn to work with an oversized sweater and loafers, as well as to a dinner date with a jacket and shoes.
Just because we're excited to finally get together with close friends and family this winter holiday season, you must enjoy delectable cuisine and dress up in holiday apparel. After all, it's the season for elegant gatherings and lavish feasts.
Moreover, if you're stumped on how to dress for the season's festivities in 2021, then the list of holiday ensembles that you read above can probably piece together with what you currently have. There are sure to be a few fascinating alternatives for each event ahead, whether you enjoy velvet, sparkles, knits, or patterns.