Use These Pieces to Liven Up Your Wardrobe in Winter
Winter is here, and you might be wondering about refreshing your wardrobe with some cool yet stylish winter garments. If you are one amongst those fashion lovers, then this article is for you. Know your options, and you will never be out of style irrespective of the season. Here are some of the best winter style garments meant to add glamour to your wardrobe this year.
Off Shoulder Sweater
To add class to your winter getup, off the shoulder sweater is perfect for your wardrobe. You can experiment on choosing the right colours and get more than one to match your pairing outfit. Do not go for the basic shades as you can pick a unique colour to add a glamorous appeal to your look this winter.
Furry Skirts
Get a faux fur skirt this winter to pair it with different coloured tops. You can experiment the skirt with different fashionable ways to get the desired look. Walk into the winter with style and prepare your winter wardrobe today with the faux fur skirts.
Oversized Sweatshirt
Every girl loves wearing oversized sweatshirts when they are in the mood to carry out that casual look. Go casual in style and put on the oversized sweatshirt to pair it with trouser pants or jeans to add a mesmerizing look. Get multiple colours and shades to pair it up with your lowers and walk out in style.
Fur Jacket
Winter wardrobe seems incomplete without the presence of fur coats in it. So, to add more elegance to your winter look bring in a faux fur jacket to beat the cold climate with your style statement. You can go with the basic black colour or experiment with different shades that will go well with your attires. You can get a red one to get the heads turned while you walk on the streets on winter evenings.
High Neck Tops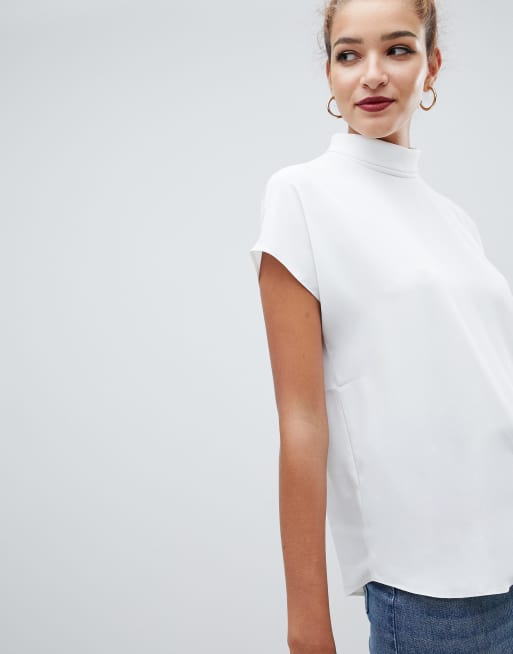 If you are looking for some basic winter wear garments that you can wear under a coat or jacket, then a high neck top can be the best option for you. They are available in different shades and colours to match your style. Check for all the available options and go for the one that will suit you the best. Match them with your lower pairing garments and keep one for each day of the week.
Conclusion
These are few of the different winter garments that are meant to add style and glamour to the overall look. Moreover, if your wardrobe needs to live up to your winter expectations this year, then these few items are your must-have choices. Get your collections today at the best prices to give winter a tough fight with hotness and style.