Brand
Clothing
Dresses
Fashion
fashion brand
These Urbanoutfitters Outfits Can Go With Everything
These Urbanoutfitters Outfits Can Go With Everything
Located in Pennsylvania in the US, Urban Outfitters is a multinational lifestyle company that has come up as one of the leading online fashion stores that offer a fantastic collection of attires that can suit different body shapes and occasions.
So, let's check out the amazing outfits from Urbanoutfitters that can match everything.
1. BDG Arcadian Notch Neck Cropped Tee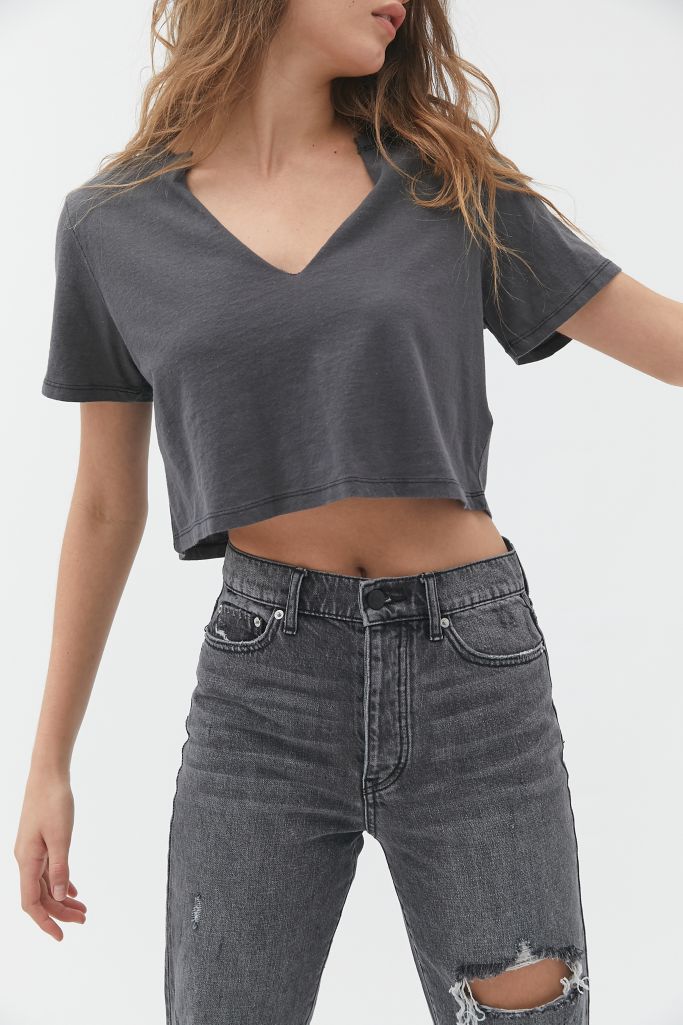 Be it your casual ripped jeans, joggers , or wide leg jeans; a crop top can accormpany them all with equal beauty. The notched neckline Urbanoutfitters T-Shirts can be pared with a blazer or denim jacket in winter. The casual comfy cropped tee is your ultimate all time outfit.
2. AGOLDE Charli Oversized Denim Jacket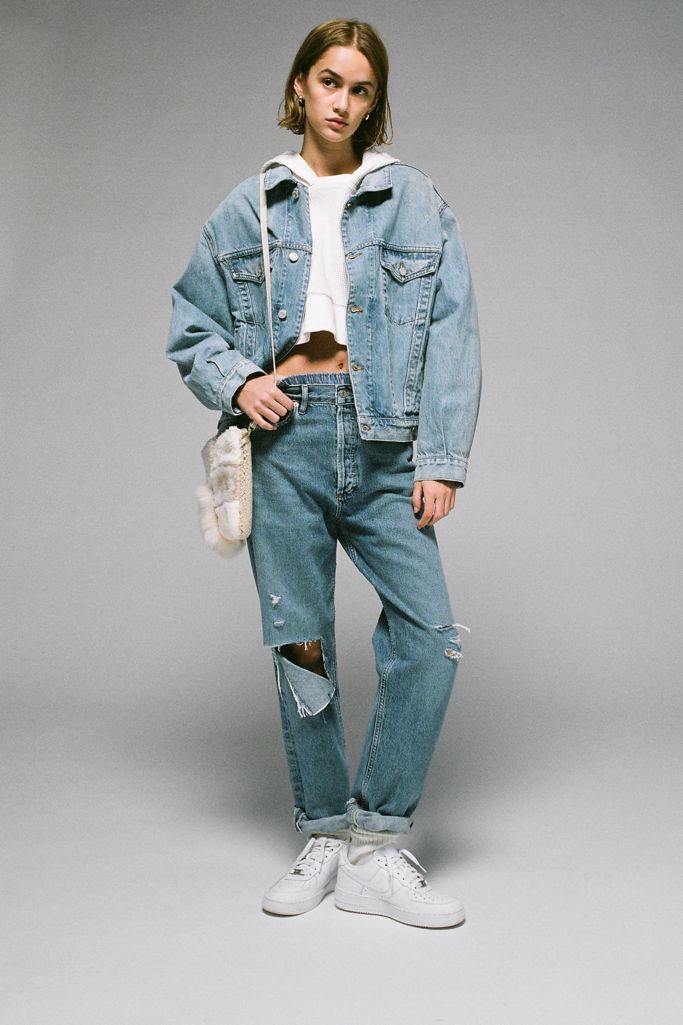 You cannot control yourself from falling in love with this oversized denim jacket from Urbanoutfitters. The organic cotton made comfortable denim jacket has a button front closure and drop shoulder. The boxy fit denim jacket comes with a stylish button tab detailing at the cuff and pointed collar. In summers, you can pair it with your T-shirt or short summer dress. Even the handwarmer pockets are perfectly fine for cold winters. The button flap pockets at the chest completes the classic denim jacket look.
3. Overdyed Solid Oversized Flannel Shirt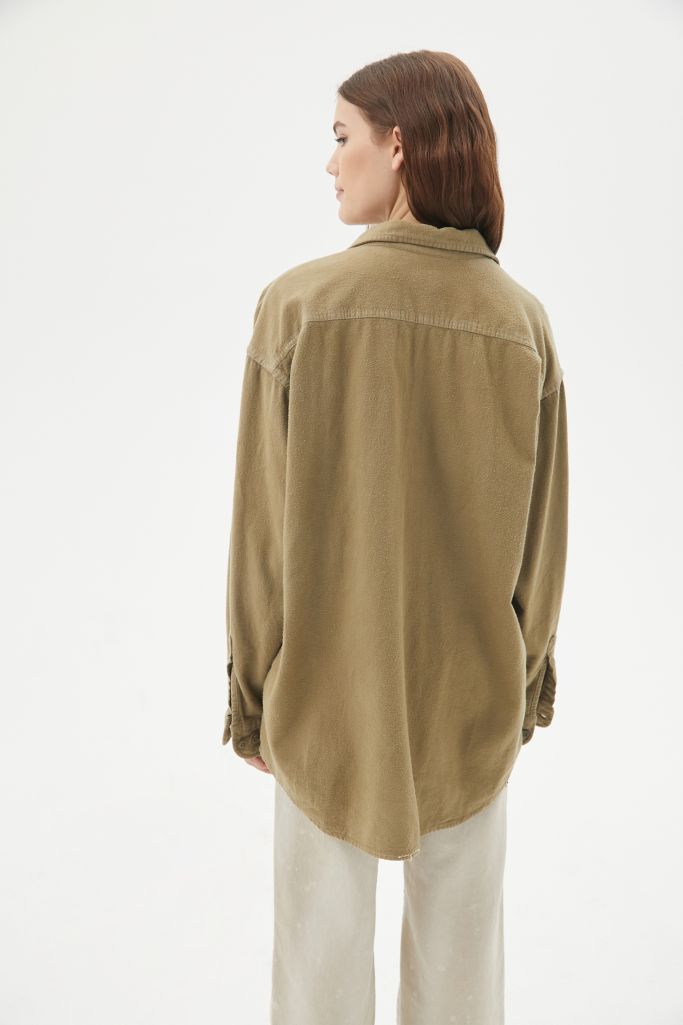 This button-down oversized vintage T-shirt is a quintessential element of casual fashion. This upcycled cotton made Flannel T-shirt is comfortable to wear during the summer months. In winters, you can put on a stylish jacket over it. You can pair it with almost everything including jeans, parallel pants, joggers, trousers, etc.
4. Motel Galaca Mini Dress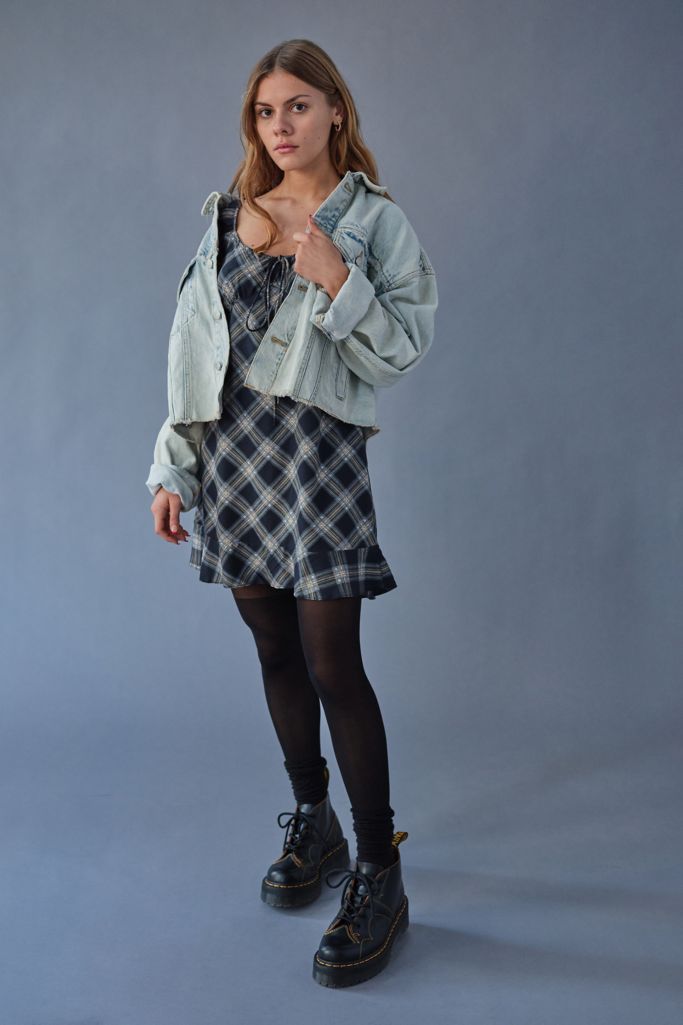 The checked minidress from the Urbanoutfitters store is ideal for both summers and winters. The cap sleeves, sweetheart neckline, and delicate fit and flare makes the dress suitable for casual outings or college goers. It looks best if you can pair it with denim jackets or blazers, boots and stocking stockings during the winter months. The viscose dress material is comfortable for your skin and does not feel itchy.
5. UO Elle Button-Through Midi Dress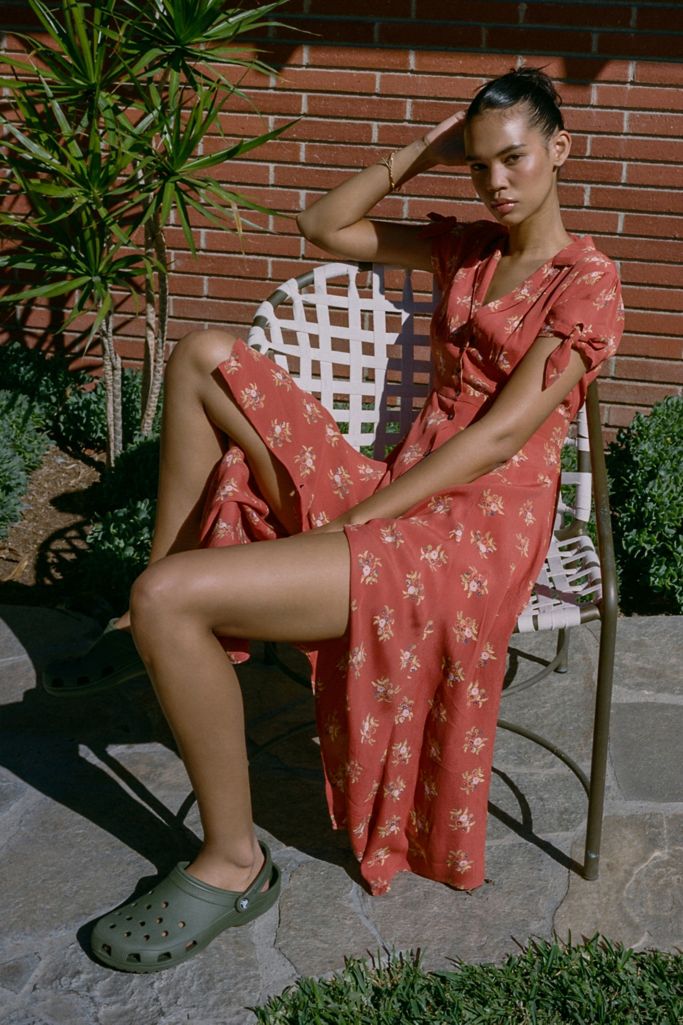 The flowy floral printed dress from Urbanoutfitters goes with many accessories including a scarf, leather boots, hoops, hat and a classic handwatch. You can easily wear it in summer parties, and outings. During the winter months, wear a pair of stocking beneat your dress and put on a overcoat to give it a wholesome. The viscose clothing materials adds the comfortability of the dress.
Do we all not want such outfits that go with everything and at every event? Urbanoufiits has plenty of such attires including the ones mentioned above. So, pick up the suitable dress and enhance the fashionista in you.