Trendy Style
How to Wear Jeans: Rock the Trend
Whenever you are undergoing a fashion crisis and do not know what you are supposed to be wearing, the safest option every time is to opt for jeans. Though they are simple and subtle, the way you wear them will go a long way in determining your style and look. Here are few ways in which you can make your jeans look trendy and give them a new transformation
Wear your skin-fit, ripped jeans with a very loose sweater top or off-shoulder top that displays the strap of your inner wear. It is not taboo to showcase our inner wear anymore and this outfit will give you a carefree look and still keeps you completely comfortable and on page with other fashionistas.
Your jeans can be printed or plain. But if you are going for skin tight blue jeans then you should go for a high-neck top with long sleeves. When you tuck it underneath your jeans, then the whole silhouette of yours will look more defined and you will seem thinner than what you are.
Your casual faded jeans or skin –tight dim jeans can be worn under a long sweater top for your daily appearances. The rolled sleeves and baggy top will enhance your look and the jeans have to be tight. In case you are going for any loose jeans then your sweater can be a crop top type or tighter and body hugging. Pair it according to your personal preference.
Knee length jeans are a great additional to your wardrobe too. If you have one of those then you should pair them with the best loose hoodies in your cupboard. If the jeans are light in color, the hoodie needs to be of darker shade and vice versa. This is a easy-to-go look and very adorable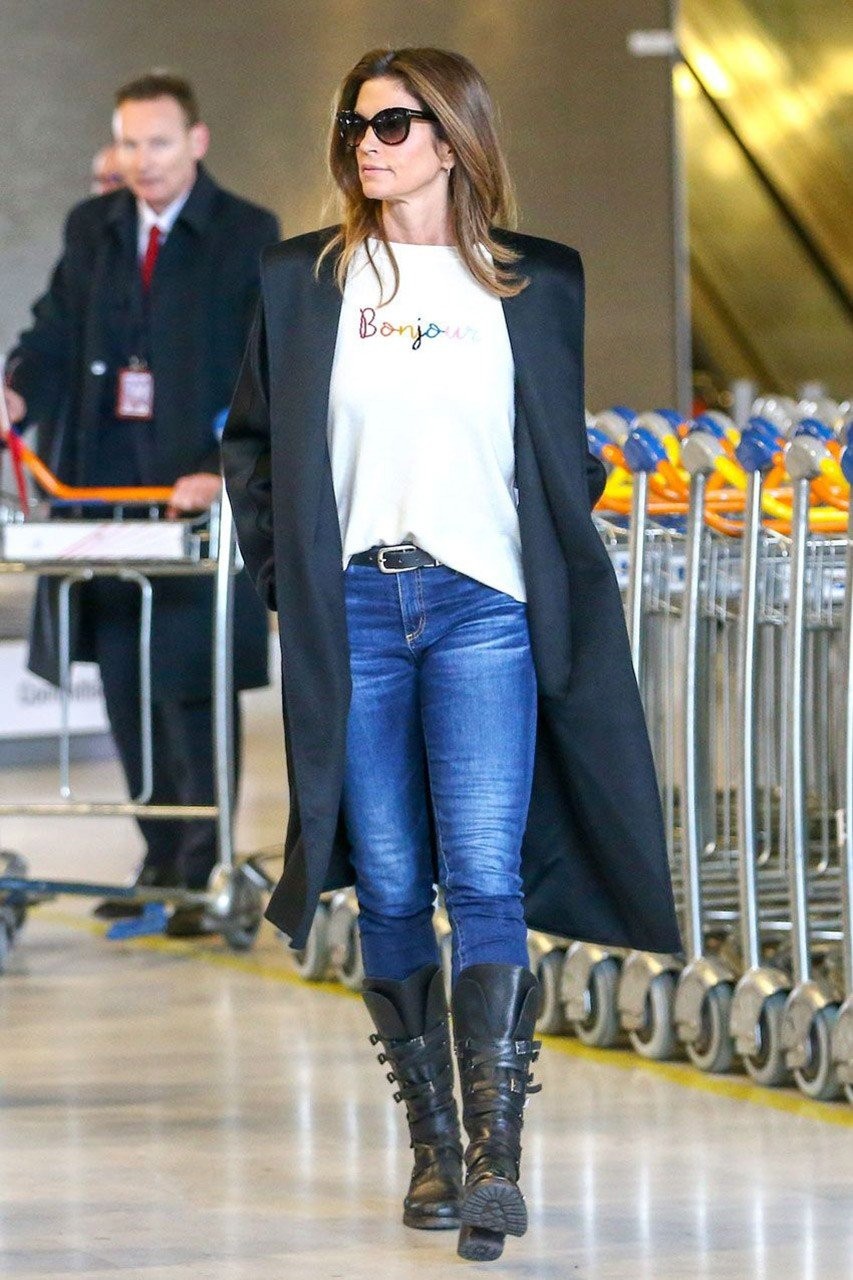 Match your jeans with a crop top and a long jacket that flies back when the breeze flows. This look is a masterpiece and will enhance your overall personality. It gives off the confident and mesmerizing vibes to everyone around you.
There are several other ways in which you can wear your jeans. But for now, try these and see how they look on you.