How to Wear Jeans: Rock the Trend
There is no doubt about the fact that jeans deserve much more attention than just be worn with a simple t-shirt. A pair of jeans is one of the best apparel to experiment with. You can give them a new life by wearing them in fresh and trendy ways. Irrespective of your favourite style of denim, you will be surprised at how chick it can look with just a few updates. Right from the edgy looks to elegant outfits, rest assured that your weekend wardrobe will look trendier than before. In this blog, we have brought you some of the best ideas to turn your simple jeans into stylish ones. Whether you love the skinny jeans or the comfy boyfriends, we have got all the inspiration for you to reinvigorate the classic jeans with a cool new look.
If you are a fan of skinny jeans, then instead of wearing them with simple t-shirts, you can try out something new. Wear skinny jeans with a fitted top, get into the heels and a cool shearling jacket. Skinny jeans can be used for a bit more sophisticated style. Wearing skinny jeans is all about finding the right balance, not only with proportions but also between the edgy and feminine styles.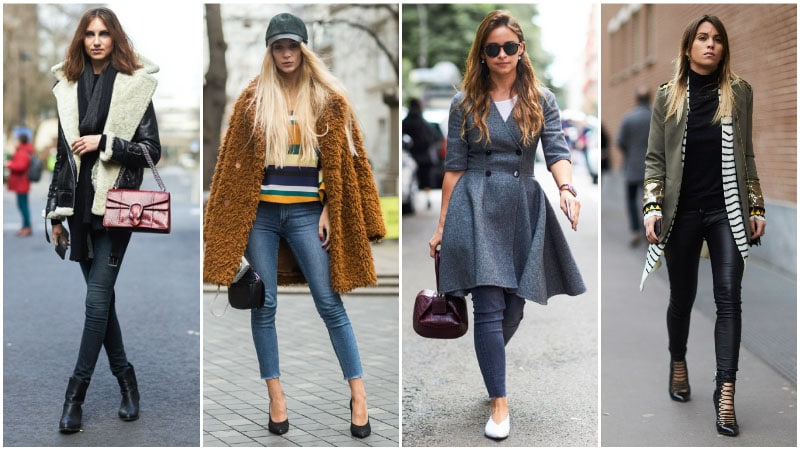 If you want to wear ripped jeans, then instead of trying to tone down the ripped jeans, you should turn them up. How? Pair your statement style with a bold top to ensure a super stylish look. You can also choose accessories along with them, but make sure to not go overboard. For instance, you can opt for the trending pieces like bell-sleeved tops and metallic loafers.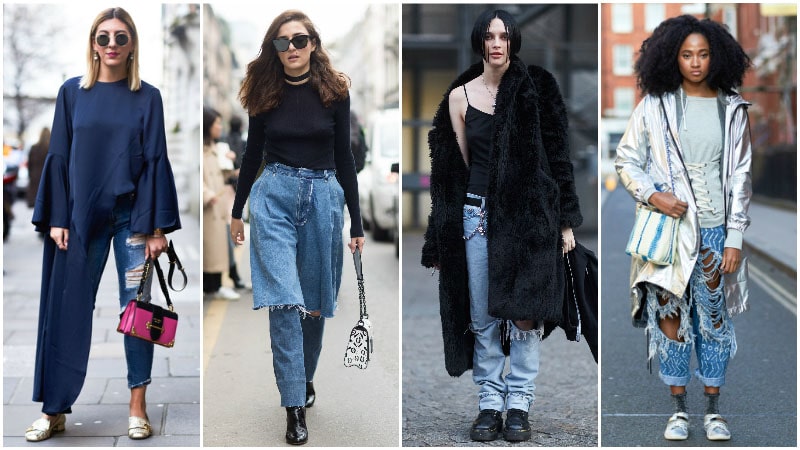 For the boyfriend jeans, you can create a cool and edgy outfit. The baggy shape is perfect to offer you a stylish look with a grunge appeal. Pair the boyfriend jeans with flat boots and a leather jacket worn over a knitted jumper to ensure that your weekend look packs a punch.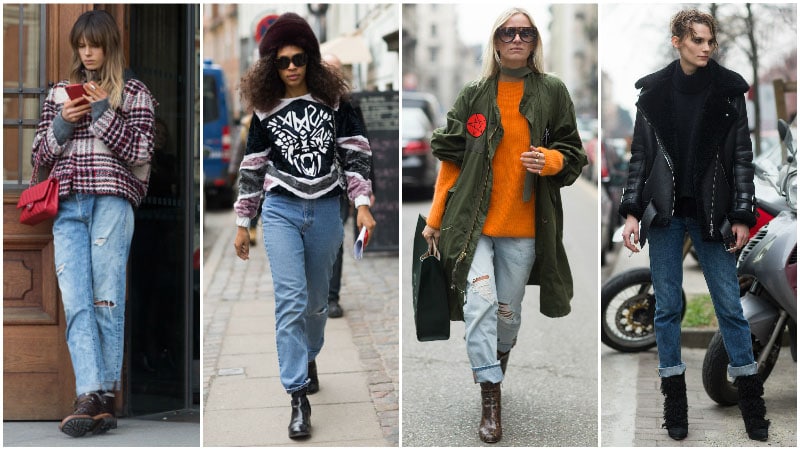 Next up is the cropped jeans. Cropped jeans are the coolest denim jeans and they look perfect with boots or heels. To ensure a chic look, you can choose the heels and combine them with a classic white shirt to flaunt your pants. If you want to get jackets along with them, then you can balance the short style of these jeans with a design that is either long or oversized.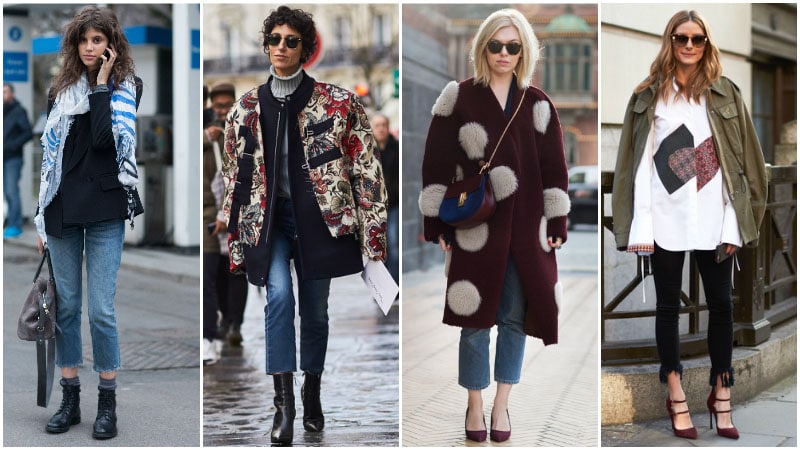 Finally, you can try out the mom jeans. They might be known as "mom" jeans, but anyone can rock this cool denim style inspired by the 90's fashion trends. It features a straight leg, high waist and mid-blue wash. These throwback jeans look best when they are paired with modern and sophisticated pieces.