These Affordable ASOS Dresses Every Woman Can Wear
Everyone wants to wear uniquely-designed and stylish dresses to show off their style statements. But it has seen that when it comes to unique dresses, you will find such dresses with well-know brands or fashion retailers. So, the products come with a high price tag. This can create a big question like is there any brand or platform from where you are buying the best quality dresses at affordable prices? Yes, you can, and for this all, you need to visit the site of ASOS, a well-known retailer that deals with 850 brands, including its own designs. Now, let's have a look at some best affordable ASOS dresses that you can buy.
ASOS design wrap mini dress in high shine satin
This is a stylish and trending mini dress from ASOS DESIGN. This mini dress comes with a beautiful plunge neck design that makes you look super sexy. On the other hand, it has a wrap style that gives it a cool look, and you will find it quite comfortable to wear. Besides, the tie-waist datils look really modern. You will get long sleeves with button cuffs. It will cost you around £16.15.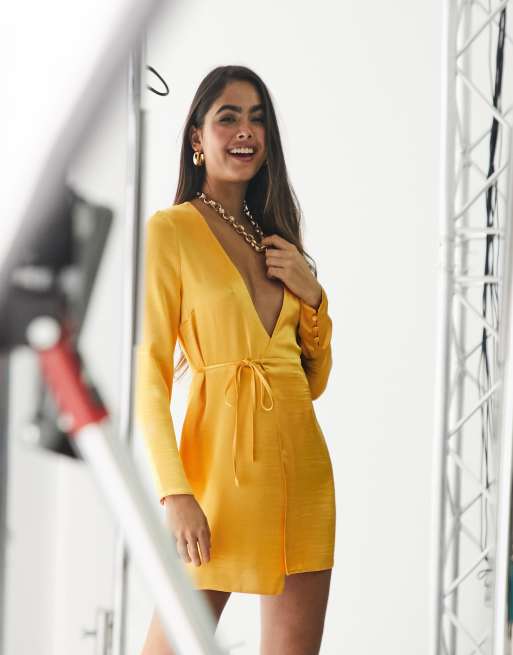 ASOS design mini shift dress with feather fringe
No matter what is your style preference, this dress is designed to match your preference. The well-designed V-neck looks perfect, not revealing a major portion of the cleavage area. The faux-feather fringe attachment gives it a stylish look. For better comfort, it comes with zipping- back fastening and hook & eye closure. This is a regular fit dress. The cost is £22.50.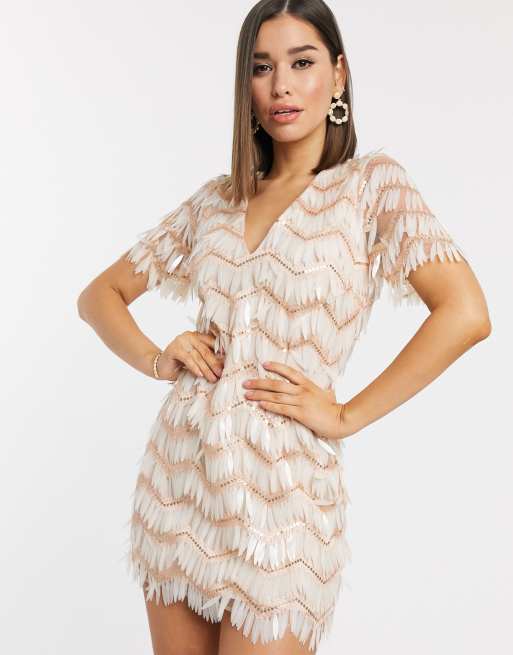 New look square puff sleeve midaxi dress
If you are looking for a dress for a day outing and that can keep you cool while offering maximum comfort, you can go for this dress. The best thing about it is with polka-dot print; this dress looks very stylish and trendy. The puff sleeves and square neck makes it a decent looking dress. The shoulder and cuffs have elastic material and come with midaxi length. The dress is available at $40, a little over $30, but still attractive, and we are willing to spend an extra $10 to get what we actually love.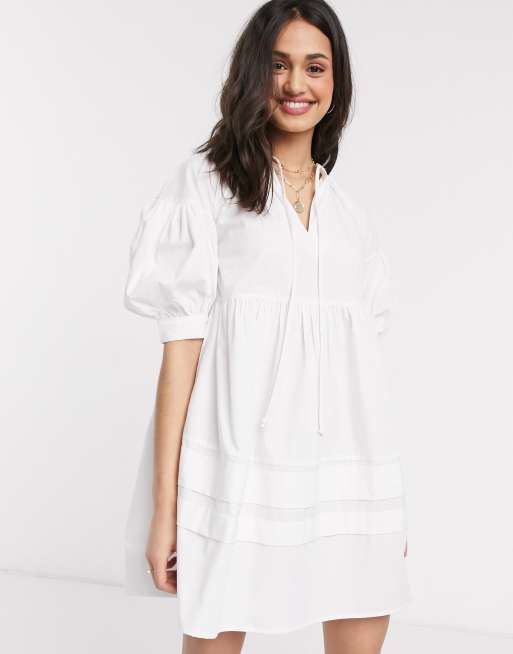 ASOS Design lace midi dress with ladder trim design
No matter what is the event you are going to attain, this dress can be a perfect option for you. The V-neck design will make you appear sexy. The fixed cami straps give it a unique look. The ladder-stitch also looks great. Go for it. The cost is £22.50.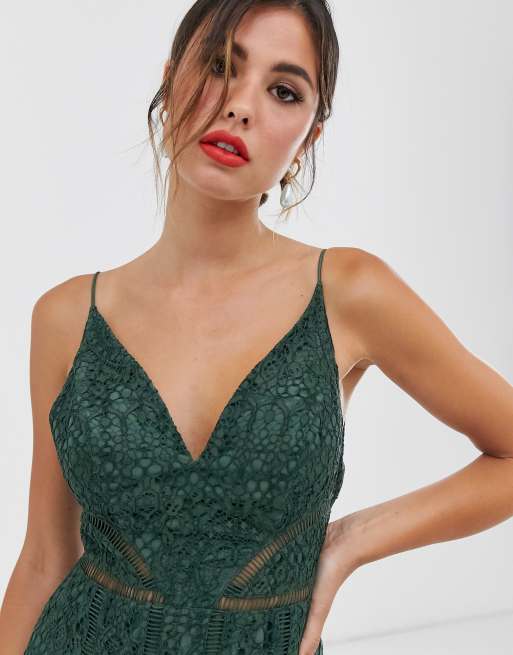 Missguided petite ruched side
This is a glamourous dress for all those ladies who want to have a sexy look that can stun others. Well, the snakeskin print and bandeau design make this dress looks more unique. With its bodycon fit, no one can stop you from showing off your slim figure. It comes with a price tag of £18.00.