Clothing
Fashion
Trendy Style
Style Her Style: Wear A White T-shirts Simply
You don't need glittery tops and flowing gowns to look sexy this season. Even the simple white shirt in your house can transform your look into something different and trendy. With the lockdown in full swing, you don't have the option to go on a shopping trip either. So, here are some ideas that you can use to achieve a sexy look without investing much in clothing.
All you need is a good white t-shirt and a pair of jeans for this look. You can go for any jeans that you have at home. Tuck your white-t-shirt inside your jeans and let the swag take over. With a messy bun or loose hair, this look will be great to step out on a hot summer day or a vibrant spring morning.
You can wear your white t-shirt in your skirts as well. In this look, we have the printed white t-shirt over the satin green skirt. The skirt has slight frills that add glamour to the attire. To complete the look, you can go for simple ornaments like pearl neckpieces or hoop earrings. The right accessories can make this outfit a kitty party attraction as well.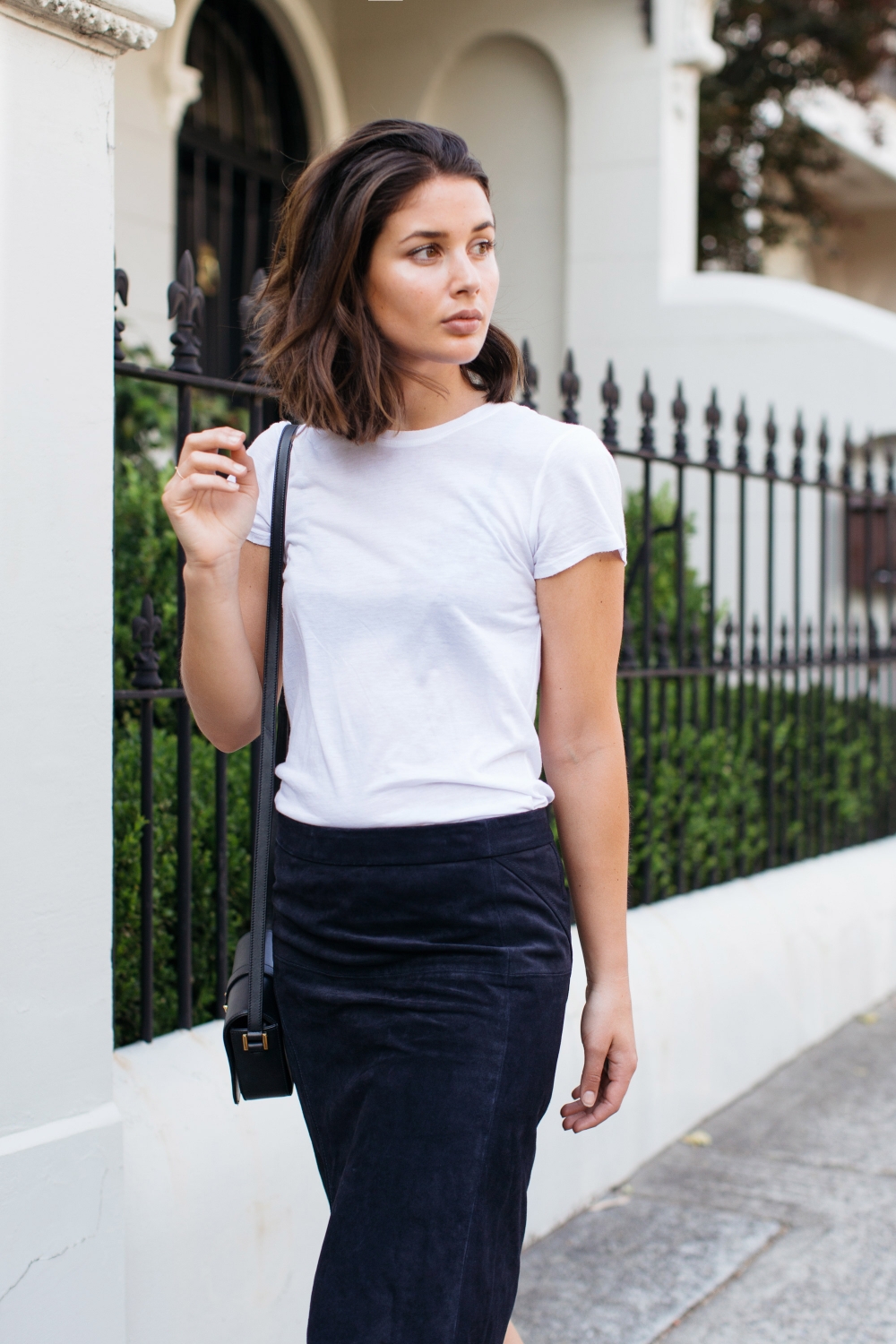 If you have an extra long white t-shirt then you don't have to wear it with anything. In other words, the t-shirt alone can leave a remarkable fashion statement. This attire is best for a simple hangout at the friends place or when you want to invite some friends home. The extra long shirt acts like a t-shirt dress and if you want, you can even include a belt into the attire.
Wear your white t-shirt with some shorts. You can choose the denim ones that will add the teenage feels to the outfit. Or you can go for the latex shorts that have a wild touch to them. Whatever be the choice, both of them are going to look great.
Overalls are the perfect choice to those who like to keep it simple. On your regular plain white t-shirt, wear suitable overalls and step out like a star. It hardly takes 10 to 15 minutes for you to get ready but the fashion efforts will be evident even from far.