Look Your Best with These New ASOS Dresses
When it comes to looking sexy and beautiful, you may need some best dresses from a good brand. Well, sometimes, you may not find the design at your local store that a well-known brand like ASOS offers. You might be thinking the branded dresses will be a little costlier for you. But that is not right. The material and style that you get with the dress will surely impress you. So, go on and buy the new ASOS dresses to look stylish. Get ready for the sunshine with ASOS dresses.
ASOS luxe high neck sleeve rib mid dress
This high-neck midi dress will look amazing on your body. In fact, the one-shoulder design will make you look more sexier than before. What's more? The dress has dropped armhole, and you will feel super comfortable with this dress. With a perfect level of figure-hugging cut, this bodycon is perfect for all types of occasions. Grab it now.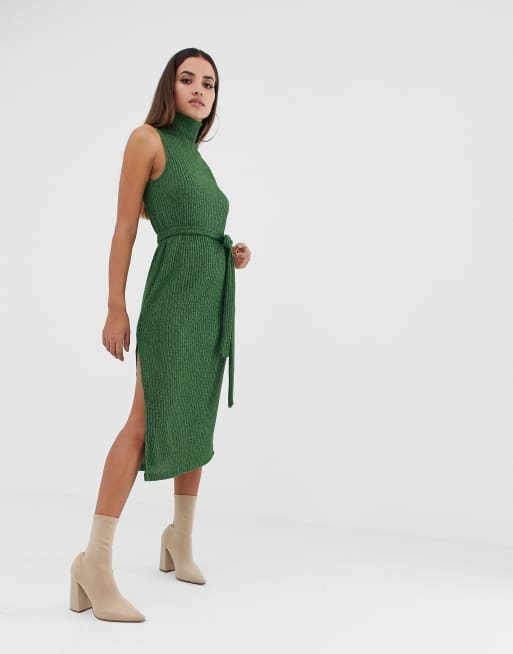 People tree maxi dress in rosa print
Are you looking for a cute-looking yet stylish maxi dress? This dress from ASOS can be a perfect option. The dress is made with collaboration with the well-known V&A Museum. The entire body of the dress has rosa print with giving it an amazing look. With three-quarter length, round neck, and gathered waist, you will find it comfortable to wear. This is a regular fit dress.
Reebok logo strappy cami dress
What makes this dress unique? Well, it is the asymmetric neck design. To keep you in a sexy form, it has a sleeveless style. Just put on the dress and wear a pair of white or black sneakers and you are all set to enjoy the party. The cami straps feel comfortable, and there is a reebok logo on the chest. With the figure-hugging cut, this dress offers a perfect bodycon fit. If you are in college and looking for a dress for your night-out party, then this dress will be a perfect option for you.
Asos design high neck double layer midi dress
When you are in a mood for a night out, this dress can be your perfect companion. The dress comes with the jacquard chevron pattern, which looks quite trendy. The pleated design, short sleeves, and high neck make it look beautiful. With a draped waist, it will give your waistline a perfect look. Try it out now.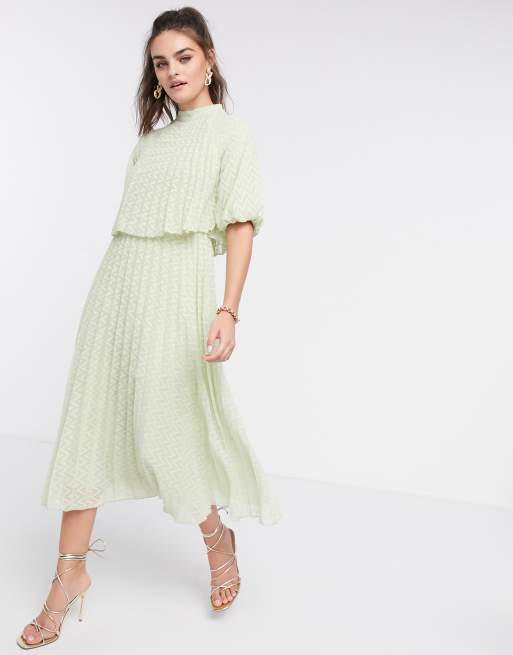 Asos design shirred cotton polka dot maxi dress
This dress with trendy polka dot print will make you appear cute as well as beautiful. The square neck design and puff sleeves make it a perfect dress for different occasions. It also has gathered waist design, stretch shoulders, and cuffs.