How To Wear A White T-Shirt with Style
A white T-shirt looks the most sought-after with any bottom wear. The white colour looks classy and elegant. Here are the best ideas to wear your white T-shirt in style. This summer, raise the temperature with your calm and sexy looks. You will surely love these pairing ideas. Adapt any of the below trends and get going.
1. Pair With Pants
Relive the style of the '90s in a white T-shirt and chequered bell-bottom pants. The round neck gives a vintage look to your persona. The short-sleeves of this T-shirt are comfortable and look trendy. You can sport with the bell-bottom pants for a Friday office look. Team it up with medium-heel sandals and goggles for a formal look.
2. Pair With A Denim Skirt
Denim fashion is always high. Take out your denim mini-skirt this summer. A round neck white T-shirt with black shoes is all you need for weekend parties. Blue and white are like a match made in heaven. You can tuck in the T-shirt for a sexy look.
3. Pair With Dungaree
Never feel that your white T-shirt gets hidden in dungaree. A dungaree gets its fabulous look with white tees. Short sleeves tee is exceptionally comfortable. Team it up with canvas or sneaker shoes. You will feel light and attractive.
4. Pair With Black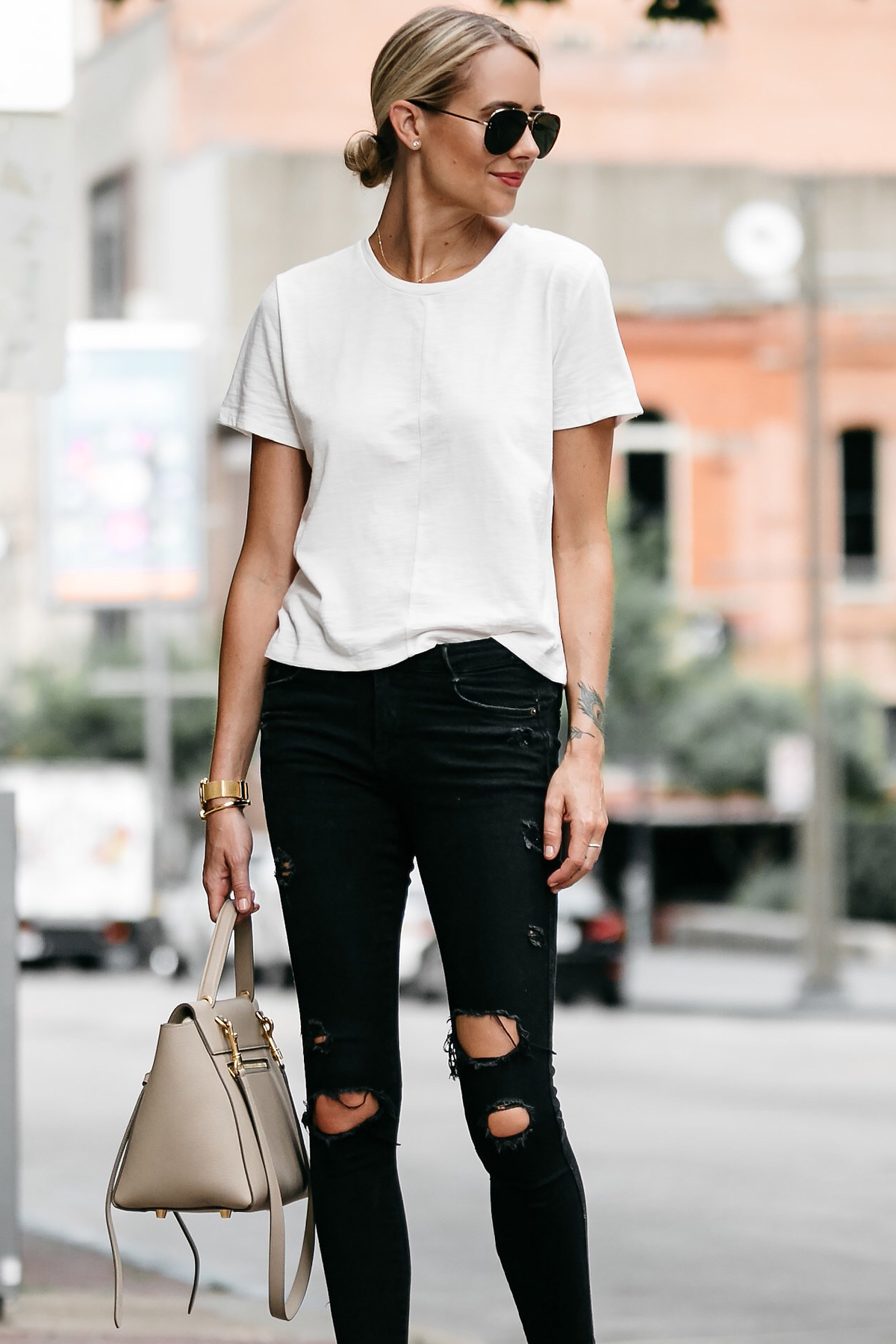 White and black is bliss for your style. There is nothing better than this rocking combination. Team up your sleeveless white T-shirt with ankle-length black jeans and a leather jacket. The hot and sexy look will surely turn heads. Complete your look with loafers, and do not forget the black goggles. You are all set to rock the day with this superb combination. A scarf around the neck will add up to your personality. Carry your office bag and get ready to make a mark.
5. Pair With Pajamas
The most exciting part is the beach party. Are you planning to look fabulous? Pair your white T-shirt with black striped pajamas and sandals. Wear the hat to complete the look. You will feel comfortable and relaxed. You can also roll on and tuck up the loose end of the T-shirt for a sexy look.
6. Pair With Jeans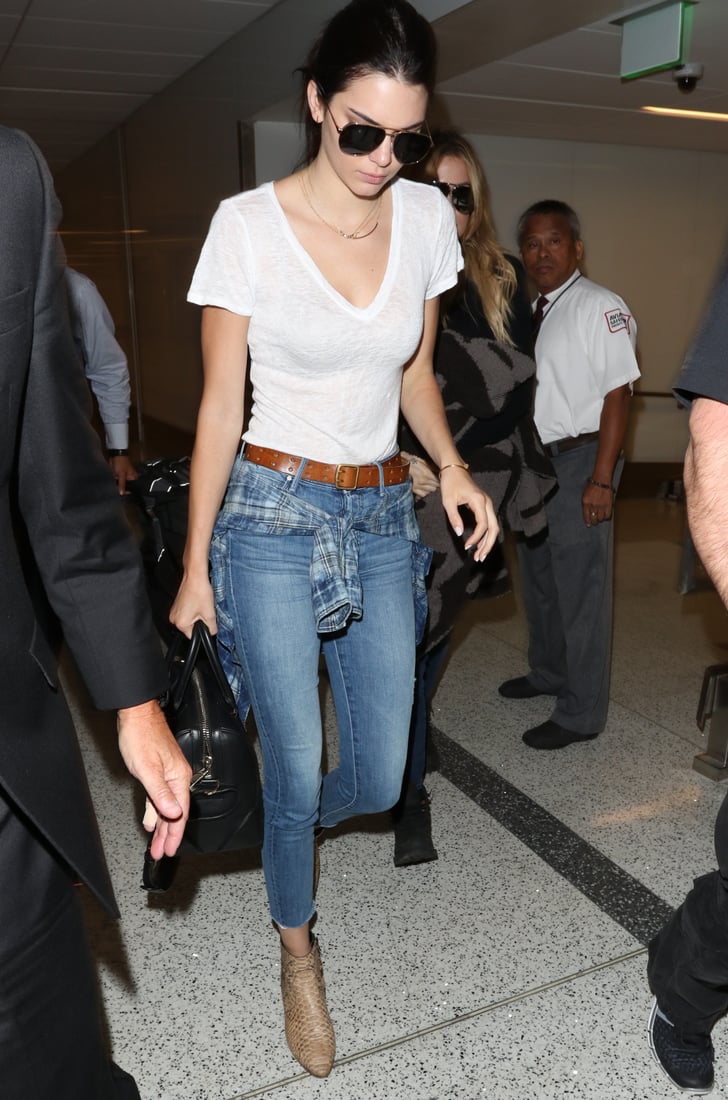 Jeans and T-shirts never go out of fashion. Pair your V-neck T-shirt with skinny blue jeans and shoes. This combination is enough to sport your best look. You can wear them both in the morning and evening.
7. Pair With Whites
A white T-shirt with white cotton pants is undoubtedly an excellent pairing. You can team up with black pump shoes for a complete look. You will look sober and beautiful in this attire. You can tuck in your T-shirt for a full white view. Stay relaxed and comfortable the entire day.
Now that you have a mesmerizing list to pair your white T-shirt give it a try. Go to your workplace or hang out with friends in whites. You will surely stand out in the crowd with your fresh looks.