What Home Fitness Devices During Quarantine?
The ongoing coronavirus outbreak has greatly affected people, making them stay at home. Besides, it has also greatly affected people's fitness level as the gyms are down. Well, there is nothing to worry about at all as you can still keep yourself at your home during this lockdown period and for that all you need to buy a few home fitness devices that won't take a lot of space in your room. So, let's have a look at those products.
The yoga mats
You should go for a thick yoga mat that can offer a sufficient level of padding to enjoy your session at your home. When you perform various yoga possesses, you can prevent body pains, and you will able to prevent the anxieties that can arise due to a long-time isolation period. A thick yoga mat will offer your perfect level of comfort and deals with the blow from your weights.
Weight resistance bands
Hold on! It is not about the bands that you can get from the physio during the rehab session; it is the band that can put a sufficient level of weight resistance. Such bands are perfect for doing various exercise at home, especially hand and shoulder related exercises. It offers a different level of weight resistance, and you can increase it gradually.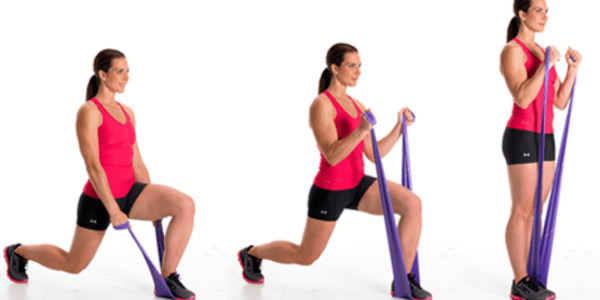 Smart watches
While doing exercise, it is important to keep an eye on your daily progress and at some other major factors. You can do this by using a smartwatch or fitness tracker. You can track your calory burn rate, steps, distance covered during cycling, heart rate and more. All your results will be at your finger-tip, and it will encourage you to perform better every day.
Adjustable dumbbells
If you have a sufficient budget, then you should get a pair of adjustable dumbbells. There is no need to but the entire set or sticking with just one size. Such dumbbells are compact and don't take the space of your whole room. This will be quite helpful in keeping your arm and shoulder are healthy.
Adjustable kettlebell
Just like the adjustable dumbbells, this equipment also does a similar job, but it is great for exercising the legs. You can do goblet squats, kettlebell swing and more. It is easy to store and will come under your budget. When you progress, you can do it easily without buying extra weights.
Jump rope
Jumping rope is a perfect workout as it is quite effective in burning calories, losing weight and increasing the heart rate. Go for an adjustable and tangle resistance jumping rope to get effective results from your workout. Make sure it has PVC protection to make it last longer.