Clothing
Dresses
Fashion
Trendy Style
Best Streetstyle Trends from Around the World for 2020
Powersuits are once again on-trend due to their versatility and comfortness  – you can just throw one on and go. Many women prefer to wear theirs oversized despite the fact they're quite masculine. They can bring out your sexy self with minimum effort – it's more about what you're not showing. Tailored pieces always make a woman look more empowered yet effortlessly chic.
Tailored clothing is known to be one of the key pieces for 2020 in too. They are additionally into more style forward combos like the shorts suit, the twofold breasted overcoat, and creased pants. Present days tailored clothing are not what your father used to wear on his business meetings. It's all about comfort that can also be styled with your favorite athleisure brands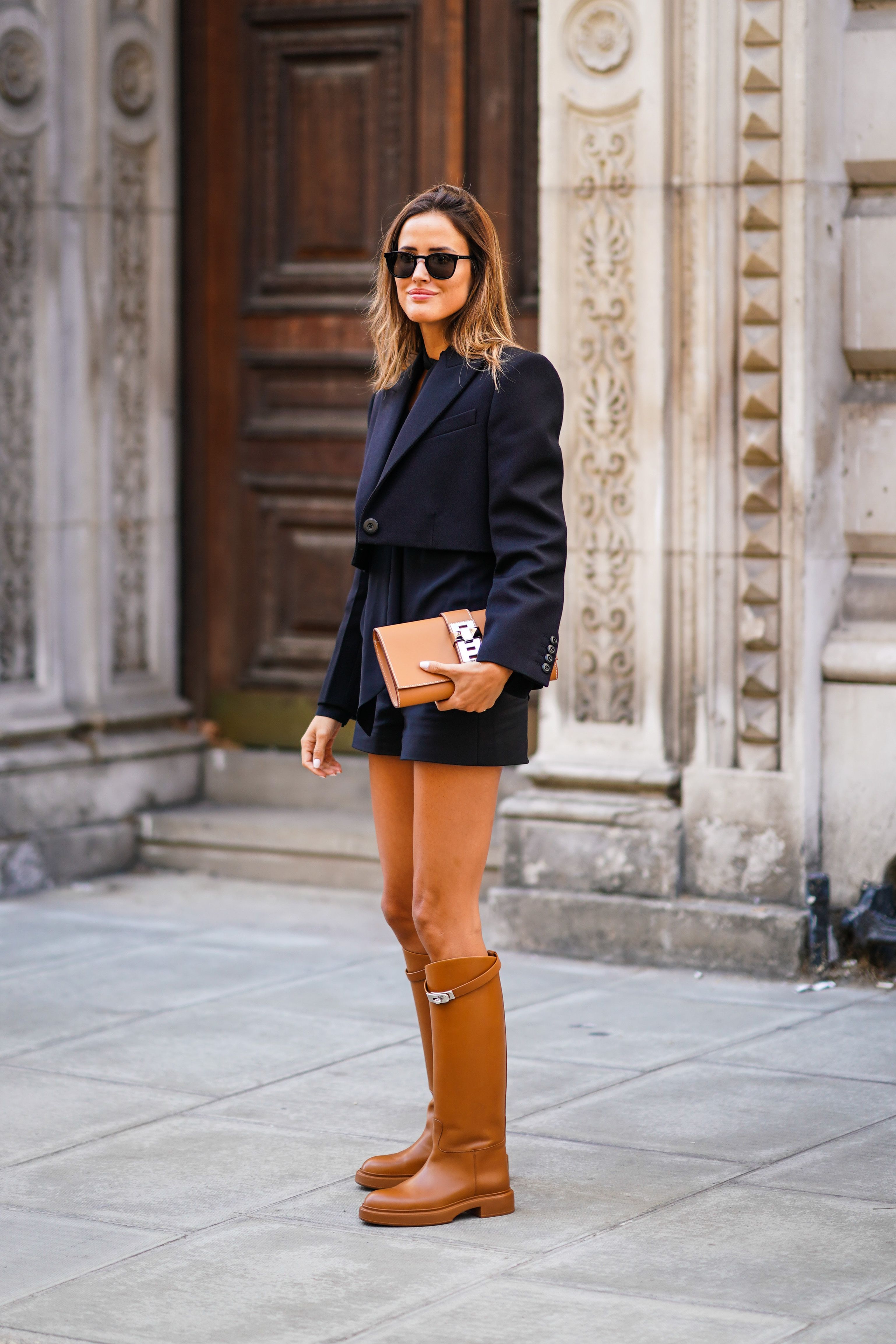 Luxury brand continue their love relationship with ample full-look even for summer, thankfully with some vegan alternatives too and social media adores it.  Oversized coats , leather skirts and bermudas in neutral tones , specifically in every hue of brown are ruling streetstyle fashion . This time all about creating pieces that can be worn all year round no matter the season.
Edward berthelot getty images
The neon trend is back once again along with its die hard followers and sworn enemies. On one hand neon is too bold to wear daily but enough of a statement to catch everyone's eye. Fluorescent colors in many acid shades have been spotted. Fuchsia seems to be everyone's favorite and for a good reason. If styled properly can be a great complement to many different skin tones plus, it's probably the easiest color to style.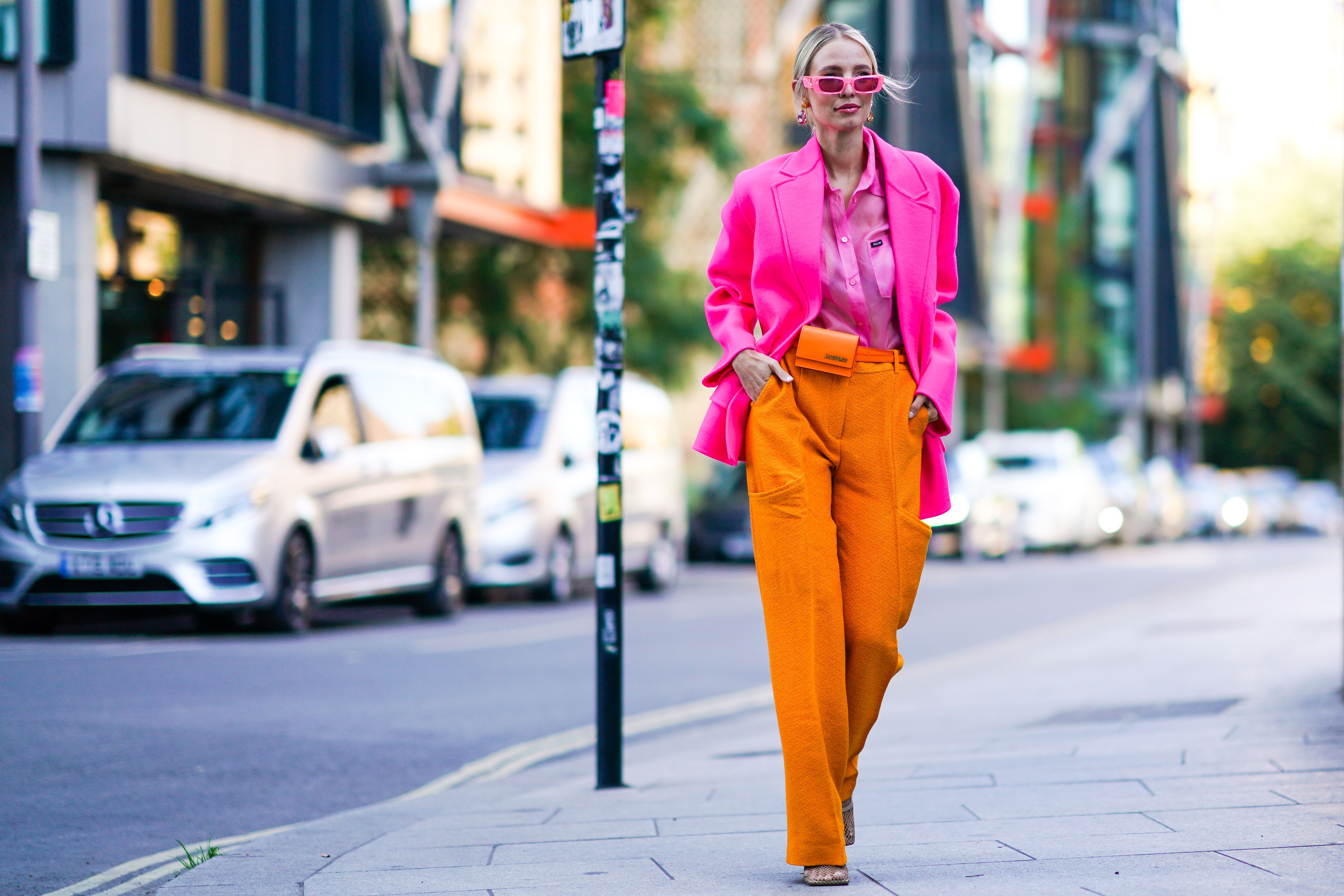 As seen on many runway collections from Prada, Bottega Veneta and more, orange the one color every woman needs to have in her wardrobe in 2020. Orange and all its hues can be styled as a fool statement look like a tailored suit or as an individual bold piece like a top, hoodie or a pair of sandals. Once again this year proves that Athleisure is not a passing fashion trend but a movement made for people who adore being comfortable and stylish.