5 Dresses That Will Flatter Your Figure
When you are walking towards a store while ogling at a dress you love, then a lot of thoughts keep running in your mind. How are you going to look in that dress? How would you mix and match it up if you need it to? For what occasions can you wear that dress? Blah blah blah…There are different dresses for different body types. The dress will vary according to the cuts and sizes. Thus, all you need to know is your body type and what dresses will suit your body. That's it! Once you know what exactly suits your body, you will be confident in buying all the dresses you love. We are going to help you get the perfect dresses that will flatter your body.
Women have different types of body. First is the apple-shaped body. It is when you have a heavier upper body compared to the lower section of the body. People with this type of body have bigger shoulders and a bigger bust line. For the apple-shaped body, the best option is to wear the A-line or the empire cuts that are just perfect.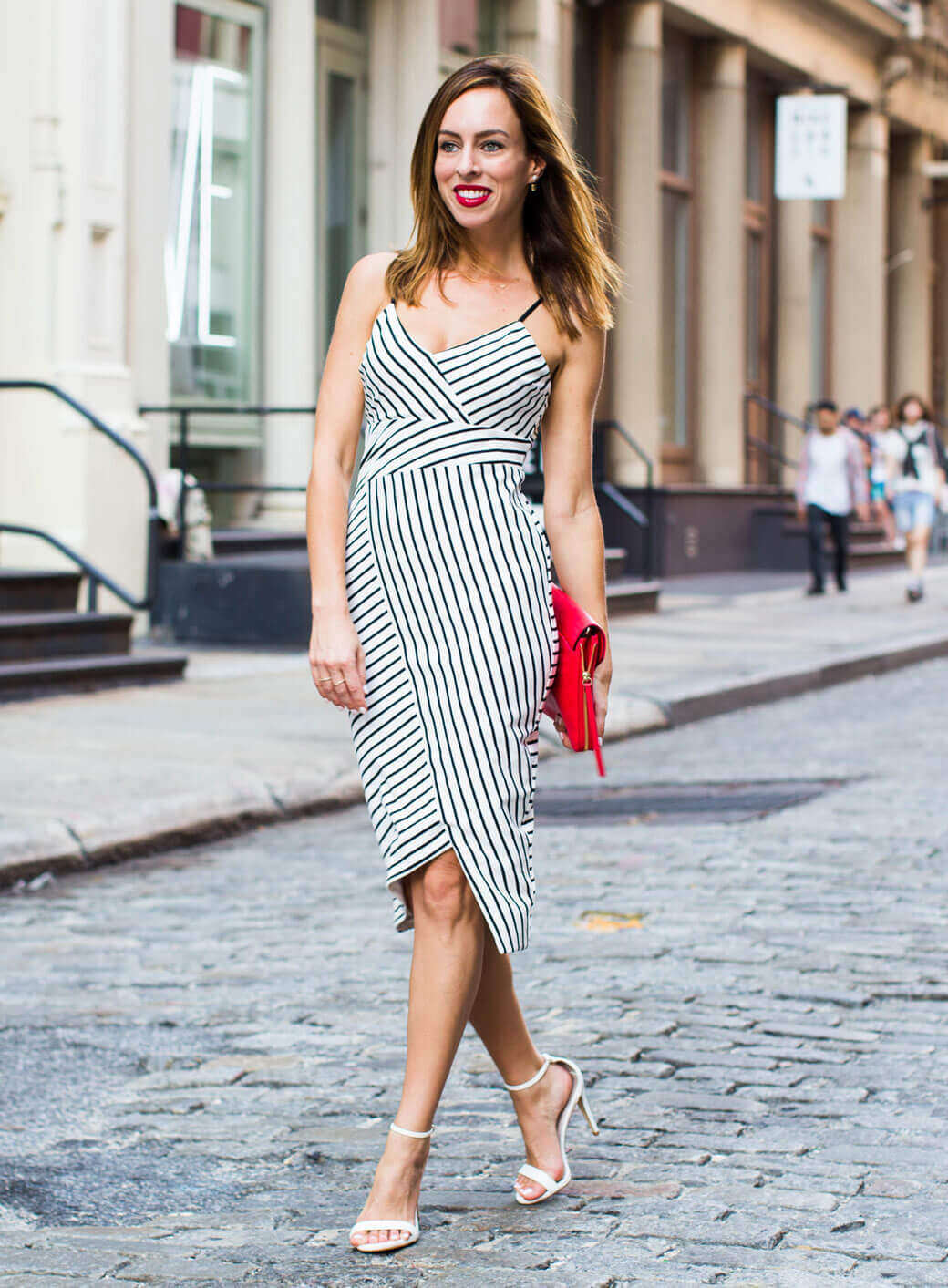 Wear printed dresses or patterned jackets that will add a layer to shift the focus. Opt for the monochrome looks, dark colors and full or 3/4th sleeves or dresses. The flowy tops will also help you. You can also wear flared bottoms, palazzos for creating a balance. Also, since the shoulders are broad for the apple-shaped body, make sure you wear the right innerwear.
Hourglass body is another form of body shape for women. This is considered as the best body shape. It is the most balanced of all with a proportionate top and bottom part along with a well-defined waistline. Opt for the cinch at the waist because it will be the best fit. Opt for the V or plunge V and sweetheart necklines to flaunt the upper body. Opt for a belt at the natural waistline.
A pear-shaped body is another form of the body that women have. Your thighs and butt are visually bigger than the upper body. Thus, let's make some space for the base ladies! The advantage is, you can create an illusion of an hourglass figure. Opt for the wide-legged pants, the A-line skirts or dresses with the patterned or ruffled tops that will add definition to the upper body.
If you have a rectangle-shaped body, you can opt for the A-line skirts or the ruffled and layered tops. These dresses will add definition to the bottom and necklines. You can also choose the sleeveless, strapless or sweetheart lines.